Judge & Volunteer Registration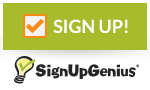 HOA 2019 JUDGES: There will be three Judge's Clinics between now and the opening night of competition – all those participating as a judge at HOA 2019 must plan on attending AT LEAST ONE of the following scheduled meetings:
Sunday, August 25th at 12pm @ CrossFit Springfield
Sunday, September 15th at 12pm @ CrossFit Springfield
Thursday, September 26th at 6:30pm @ CrossFit Springfield
Anyone who has participated at the Regionals or Games events as an athlete, judge, volunteer, administrator, media, vendor, or spectator, knows first-hand the tremendous amount of logistics and manpower associated with putting on competitions of their size and scope. Although The Heart of America Competition is but a fraction of the scale of The CrossFit Games, our desire is no less great to manufacture a properly planned, highly organized, and well-oiled machine. Each year, this is completely made possible by the selfless efforts of those who Judge and Volunteer their time and energy at HOA.
Whether it's assisting with athlete check-in, resetting heats, or doling out necessary "no-reps", every single bit of help we receive makes a HUGE difference and positively impacts our ability to put on a great competition! We appreciate the support of the local, regional, and greater CrossFit community and remain grateful for your continued commitment to excellence.